Freehold, NJ – Tomes Law Firm, PC is one of the leading business and bankruptcy law firms in Freehold, NJ. They have a reputation for helping members of their community through complex debt issues, ensuring that they get the necessary legal help and advice to manage the situation favorably. As a bankruptcy law firm, they now offer free legal consultations to borrowers with a huge debt profile and no way to service them.
"Our mission is to provide high quality, creative and results-oriented solutions to your legal issues before they become problems. We serve as a partner in all aspects of our customers' lives so they can strive to be the best they can be and proactively anticipate and prevent future problems. Our vision is to be an elite company for the Davids who have to fight against the Goliaths of this world, be it government, banks, insurance companies or big business. We will continue to meet each client's needs and expand our legal knowledge to provide our clients with a wide range of quality services so they can thrive and prosper," said Frances A Tomes, Esq.
Tomes Law Firm, PC prides itself on helping borrowers analyze their current situation and debt profile, while presenting viable solutions. Lawyers take a proactive and personalized approach to dealing with debts, ensuring that those who need to declare bankruptcy are aware of what the process entails. By talking to the law firm's bankruptcy attorney, many Freehold residents have been able to avoid and manage common debt issues and creditor actions like harassment calls, foreclosures, garnishment salary and even lawsuits.
The law firm's legal team continues to work hard to build a strong and thriving community free of debt and its shackles. They are open to clients struggling with medical debt, student loan debt, mortgage debt, IRS tax debt relief, and credit card debt. The law firm also has experienced Freehold business attorneys who can help with all business matters, including commercial litigation, business succession, employment protection, contracts and agreements, legal compliance and the creation of entities.
Clients in need of IRS tax relief can contact the legal team at Tomes Law Firm, PC for assistance with IRS Installment Agreement, IRS Offer in Compromise, and IRS Penalties. Get in touch with Business and Bankruptcy Lawyers by phone at (732) 333-0681 or visit their website. Visit the office at 17 Broad Street, Freehold, NJ, 07728, USA.
Media Contact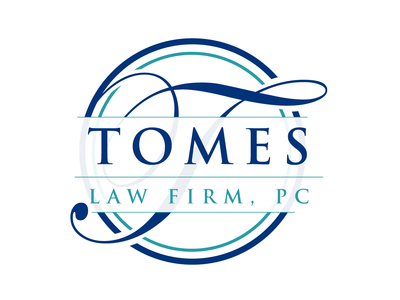 Company Name
Tomes Law Firm, CP
Name of the contact
Frances A Tomes, Esq.
Call
(732) 333-0681
Address
17 broad street
City
Full ownership
State
New Jersey
Postal code
07728
Country
United States
Website
https://tomeslaw.com/